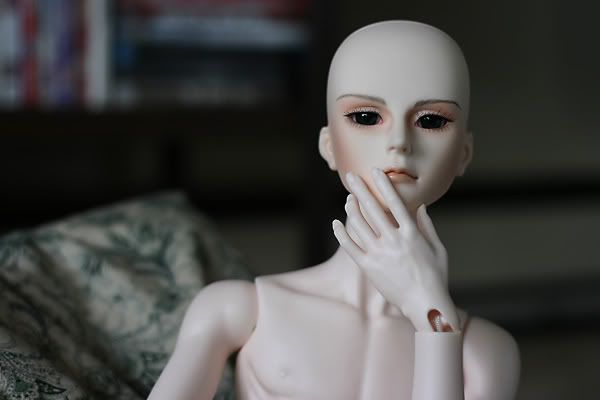 I think he was happy to finally get the wrapping off his face…as was I!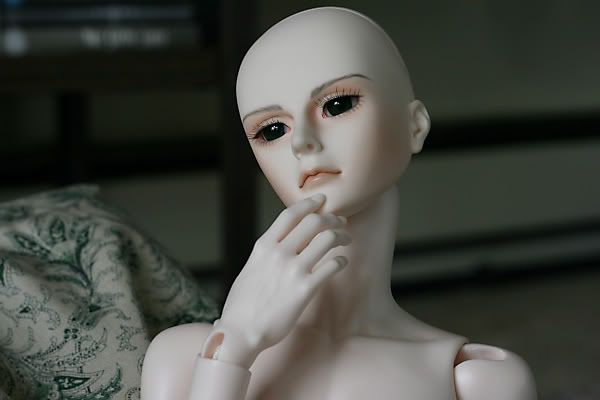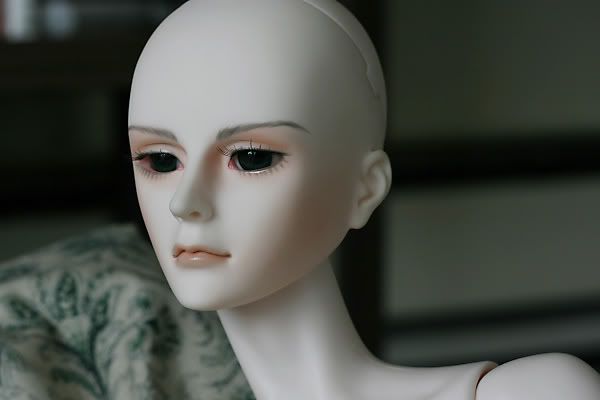 I love how his face-up turned out. Iplehouse did a perfect job.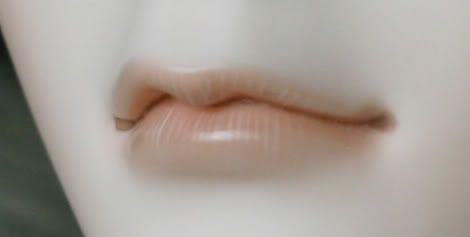 I love how natural his lips look and how they blend into his skin.
Well, you've now met my poor nameless Hound. I don't really care for the eyes that he came with (I think they're too dark and that the iris takes up too much of the eye…he almost looks alien). But, I've since replaced his eyes with some others that I like better.
And he's been hot-glue sueded (a lining of hot glue now coats his joints), wired (bonsai training-wire was pushed into his arms and legs to help with posing) and had an aperature shoved into his torso since his arrival. I think he's feeling a bit violated. 😉
Pages: 1 2