My first BJD, although the second one I ordered (Jace was ordered two weeks before the Hound), arrived from Iplehouse on Monday. To say I was excited is putting it lightly. The mail lady (who I'm now on a first name basis with since she's delivered so many EMS packages to me) said to me on Monday when I opened the door to her knock, "Is this him?" I clapped my hands and squeed, too excited to think that I might be embarrassing myself. She said, "When I saw the box in my truck this morning, I thought it might be your doll."
I promised I'd let her see him next time she delivered something. I knew the poor boy would be naked in the box so I decided I'd allow him to preserve some dignity and let him don his clothes and wig before he was called upon to meet people. Plus, I wanted to savor the moment of opening the package. He's my first ball-joint doll after all. I've waited a long time for this.
And now the pictures. I used two cameras while taking these as our new camera only had a 50mm macro lens at the time (the other lens arrived the next day), so I had to use our old camera as well. Much like the archaeologist I was trained to be, I chronicled the whole box-opening experience in almost painful minutia. *_* Don't worry, I spared you most of the pics.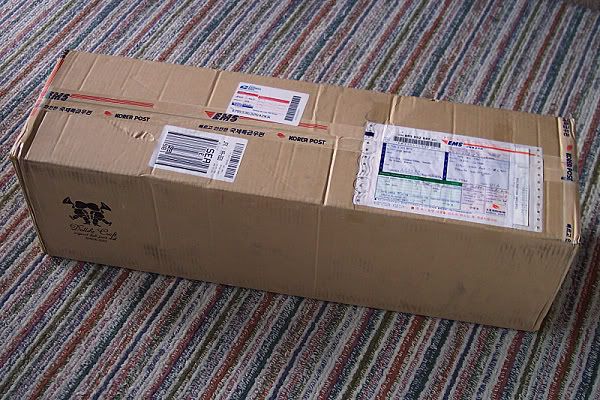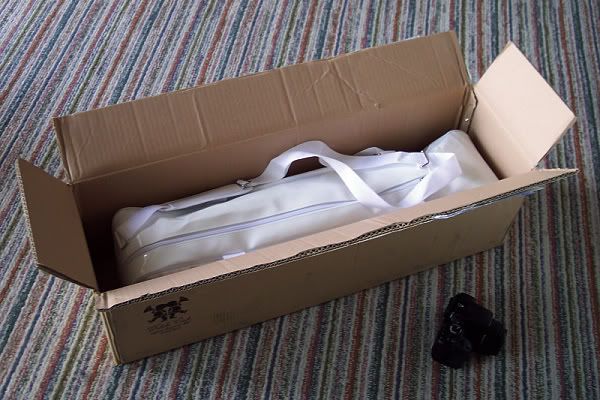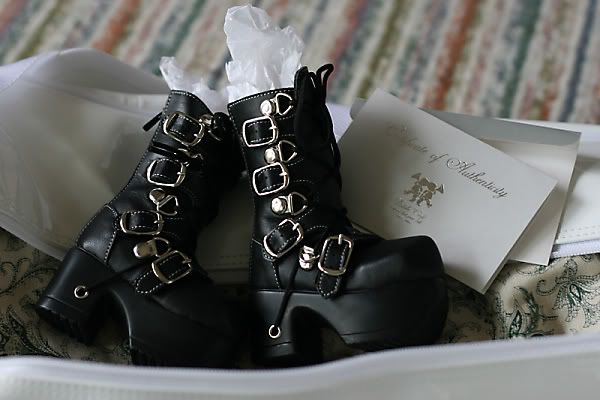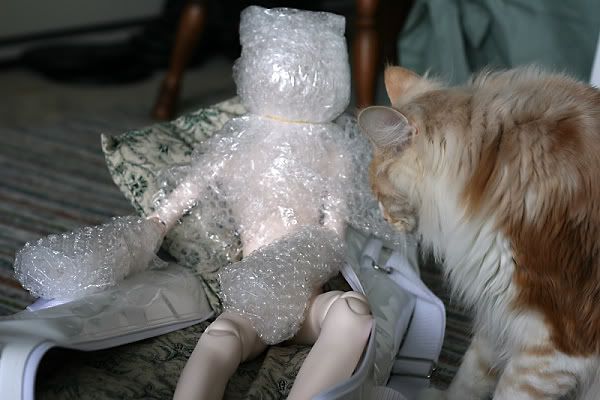 My cat Tristan tries to help the mummy off with his wrappings.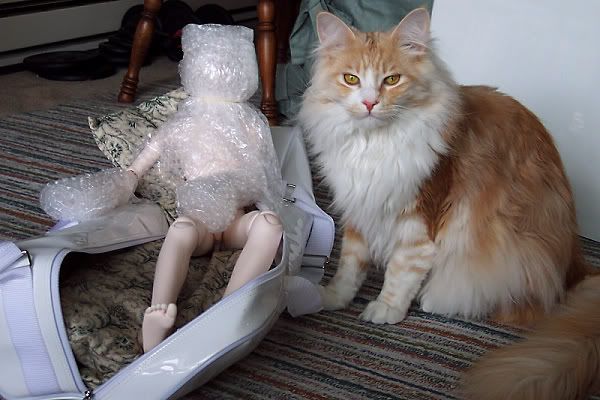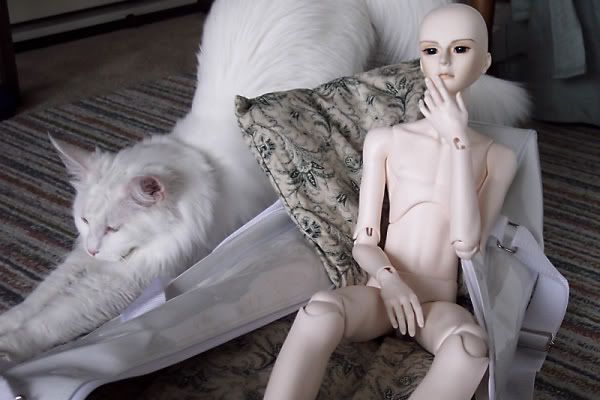 My kitty Sora also wanted to see what was going on.
Pages: 1 2