Since I staged an "official" box-opening for Alice, I couldn't refuse to do one for Molly as well. Hopefully, with my next doll, I won't be too lazy to take the pictures when the doll actually arrives and not months after the fact. haha!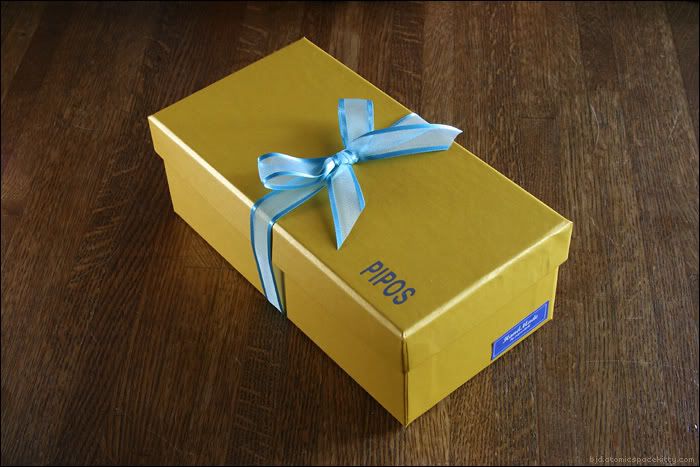 Molly arrived from Piposdoll in a pretty gold box decorated like a present. I loved that little touch.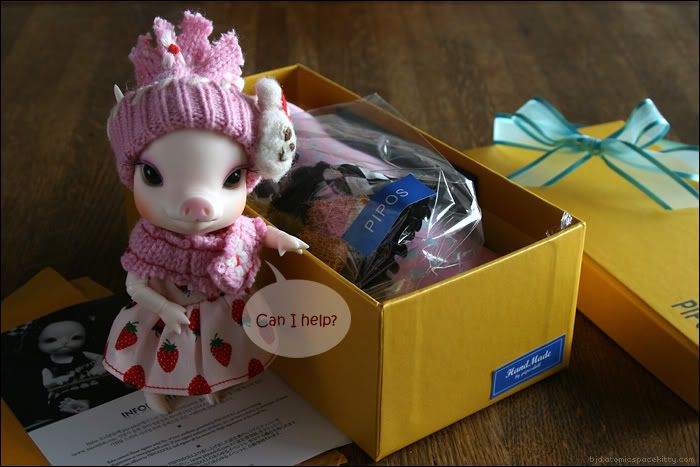 Luckily, I had an eager helper.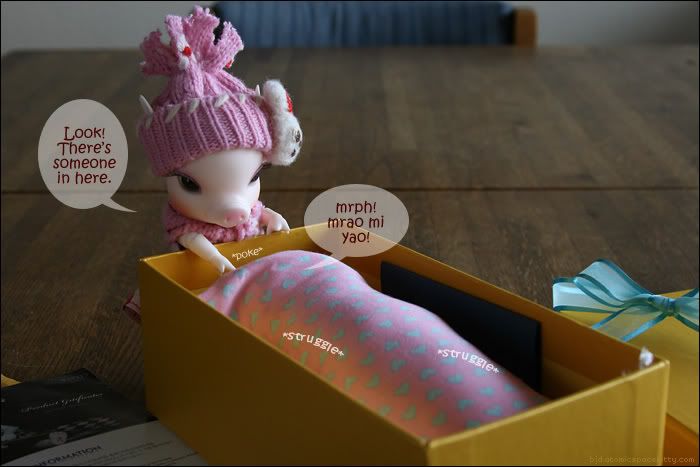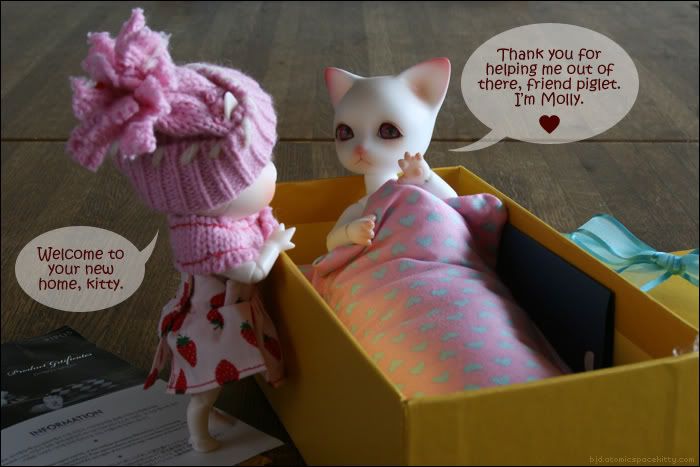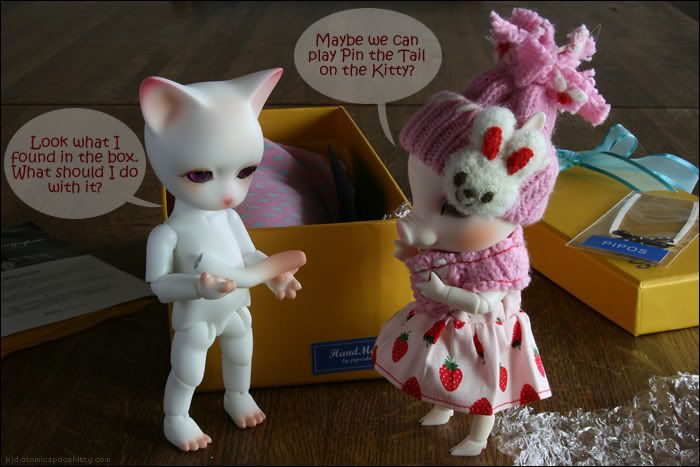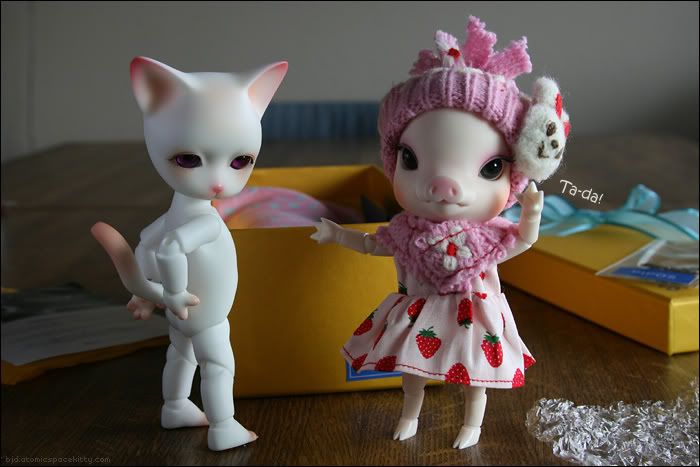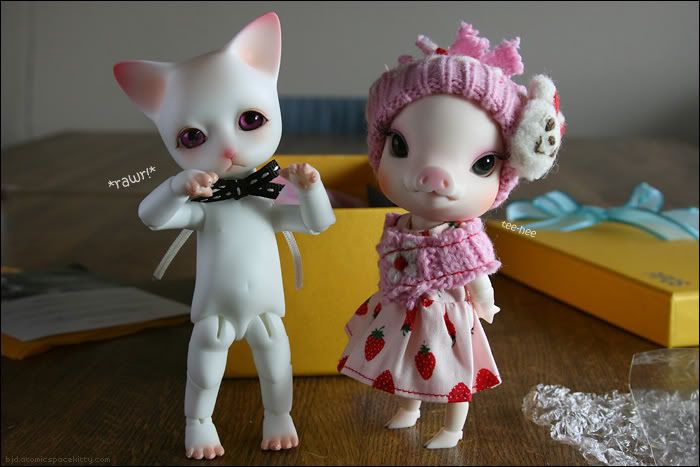 They kill me with their cuteness.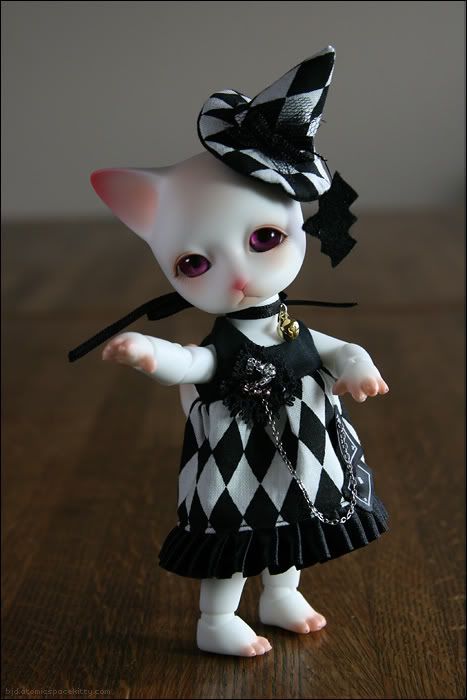 Molly ~ Piposdoll Ringo Limited Witch
I love her little outfit.
A little note: Do you notice, in the pictures, that Molly's toes and fingers are blushed a glossy pink? Well, that gloss always felt a little tacky to me, like it never quite dried. It also seemed to attract lint and dirt that adhered to the gloss. So, after a careful and nerve-wracking cleaning of her paws (hoping that I wasn't going to accidently remove her blushing), I sprayed a matte sealant (ZM Finishing Powder Spray UV-Cut) over the gloss. No longer do her paws attract dirt or feel tacky. Yay! I actually think I like the matte finish better anyway.
I also ordered some new eyes for Molly. I really like her current ones, but I love Gumdrop Eyes (like Dominik has) so I got her some Majestic Magenta. I hope they arrive soon.