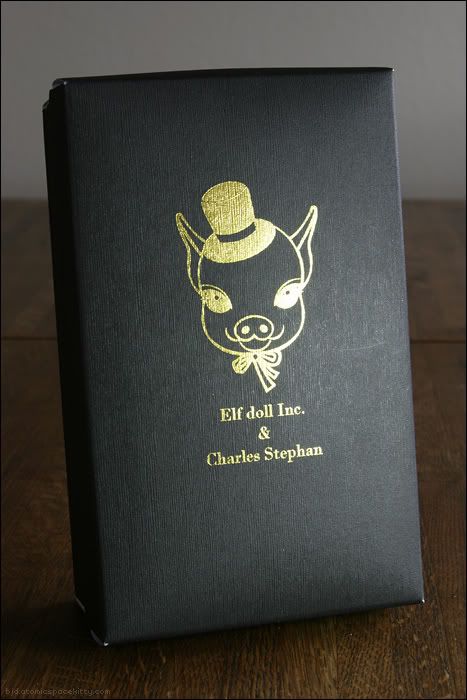 I've had Alice since February, but I was so excited when I first got her that I neglected having an official "box opening ceremony" for her like I did for Ethyn and Dom. So, in an attempt to be fair to her and because her packaging is so cute (the real reason!) I decided to do a recreation of the event. This is all exactly how it happened…well, except for the fact that Molly (the little kitty) wasn't there at Alice's first box opening. But, she wanted to help and, as my real-life kitties know, I can never say "no" to a cat.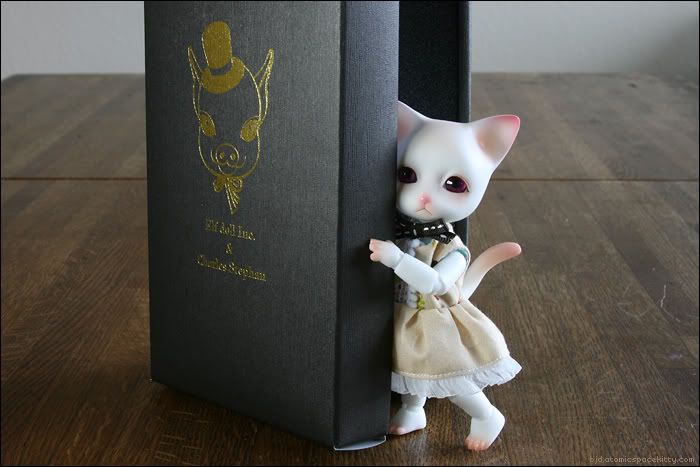 Molly: I will help!
Me: But…I'm trying to do a recreation of the actual box-opening. You're not supposed to be in the pictures. I hadn't even ordered you yet when Alice first got here.
Molly: … I will help!
Me: *thinking* Kitties…they never listen.
Molly: Look! I'm reflected in the plastic.
Alice: *giggles*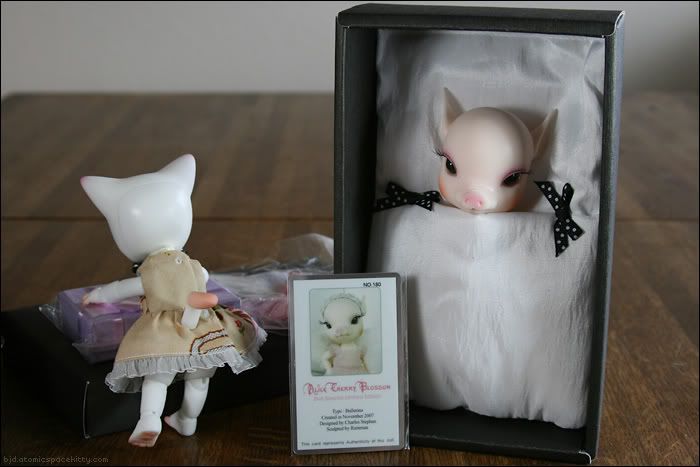 Aw…doesn't Alice look sweet? I love how her packaging pillow looks like a cute little bed. She definately has one of the neatest packaging of the dolls I've gotten so far.
Molly: Okay, just jump out. I'll catch you.
Alice: Don't drop me. My ears are very delicate.
Alice Cherry Blossom 2nd edition, Ballerina by Elfdoll 🙂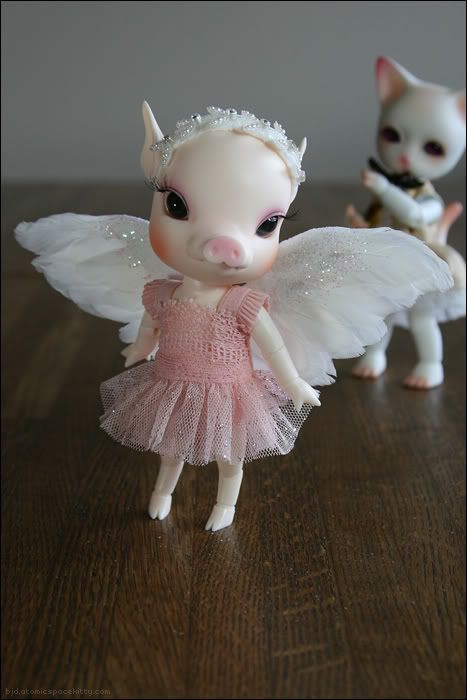 The end of Alice's first recital (entitled "When Pigs Fly"). Molly seems (easily?) impressed.
Omake: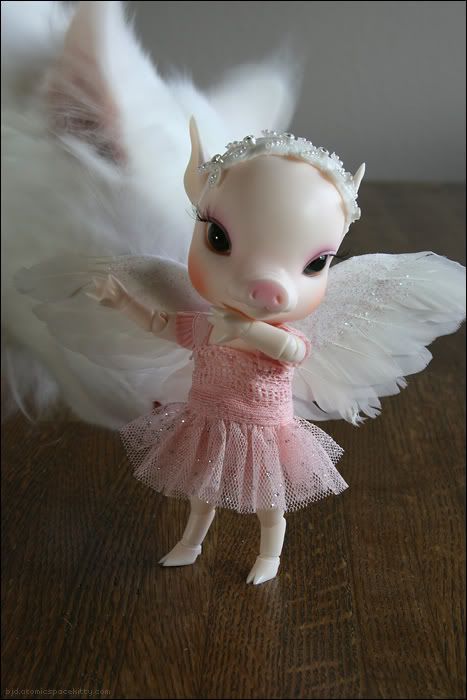 One of my real kitties, Sora, checks out Alice. The wings seemed of particular interest to her. But, she has also been known to nibble on resin now and then so I don't like it when she takes too much interest in my dolls.
Credits:
Molly's dress by Pei78 at etsy
Molly's bowtie by Piposdoll
Alice's ballet outfit by Elfdoll