Ethyn: What's with all the little boxes? I didn't bring this much stuff with me when I moved in.
Me: Those are all the outfits I bought him from Unidoll. And they sent two wigs too. Hmmm… It looks like the second one was sent as a courtesy since he took so long to get here. Cool!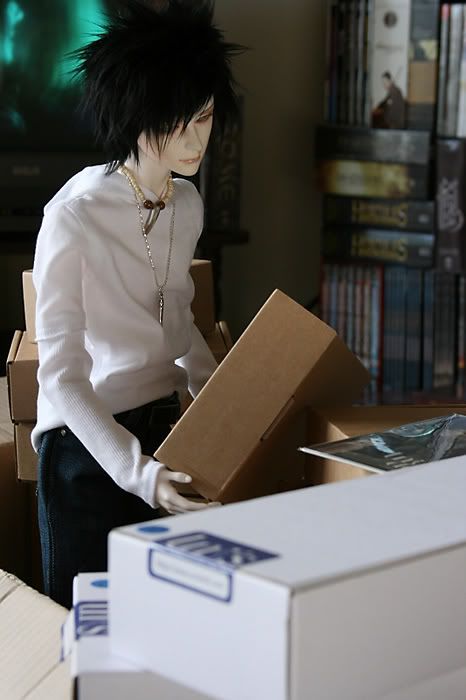 Ethyn: Ugh…how many more boxes…
Me: You're the one who wanted to hurry up and unpack him.
Ethyn: *grunts* Next time stop me when I decide to do something like this.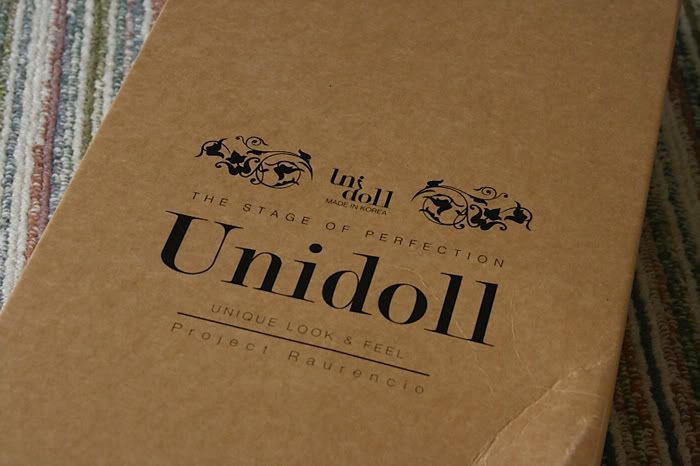 Finally, we get to the box.
Ethyn: *panting* You mean "finally, Ethyn got to the box." I'm the one who pulled the damn thing out!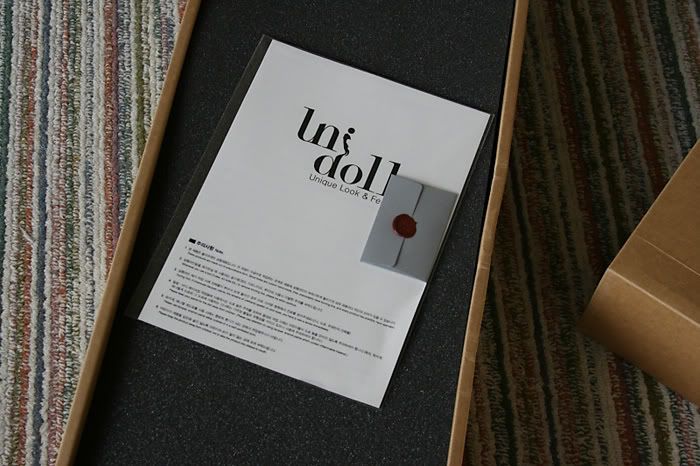 The instructions on how to care for the doll. It also shows (on the flip-side of the paper) how to lock the double-joints of his elbows and knees correctly. The grey envelope is his certificate of authentication. I didn't open it because I didn't want to destroy the pretty wax seal.
Yay!
Ethyn: Hmm…muscular guy. But at least he's smaller than me.
Me: Yeah, he's a little shorter.
Ethyn: Yeah, that too.