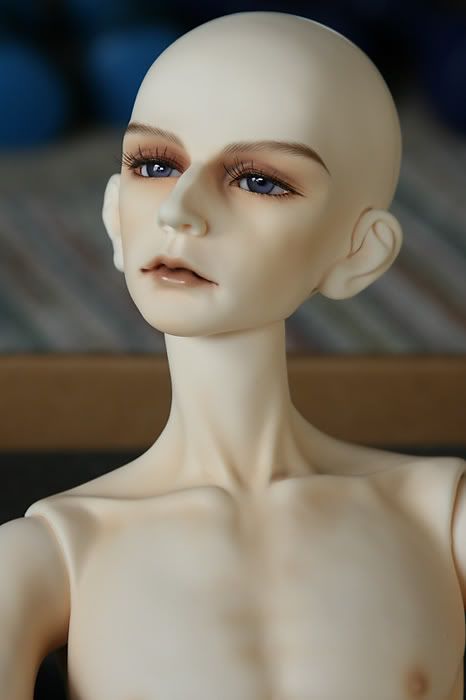 Meet Dominik Engel! I think he's very handsome–needs a wig but still a hottie. I love his face-up. His eyebrows are very sexy!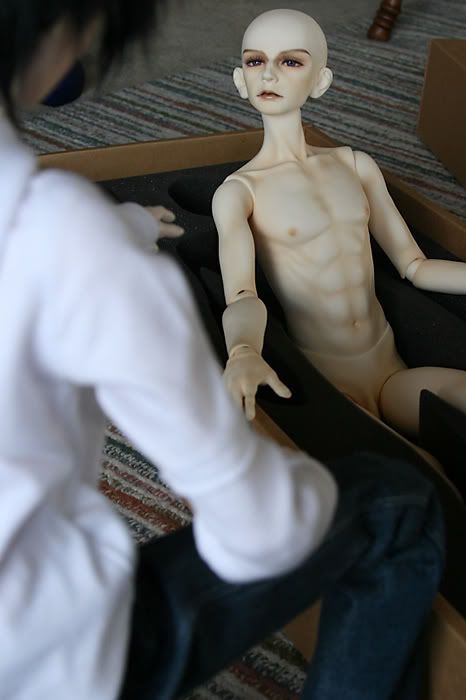 Ethyn: Welcome to your new home, man. Let me help you out of there. I've got some stuff you can put on.
Dom: Clothes would be nice.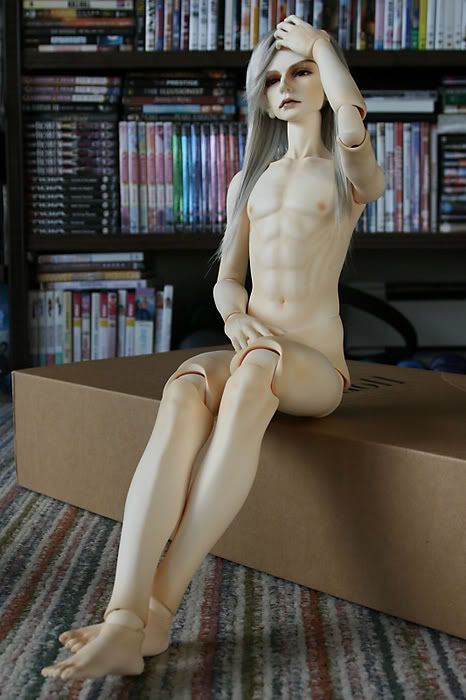 This is the free wig that came with him as an apology for how long it took to make him. And I'm glad I got his body blushed. It looks amazing.
Dom: What happened to the promised clothes?
Me: *trying to hide a wicked grin* Eventually…
Dom: *sigh*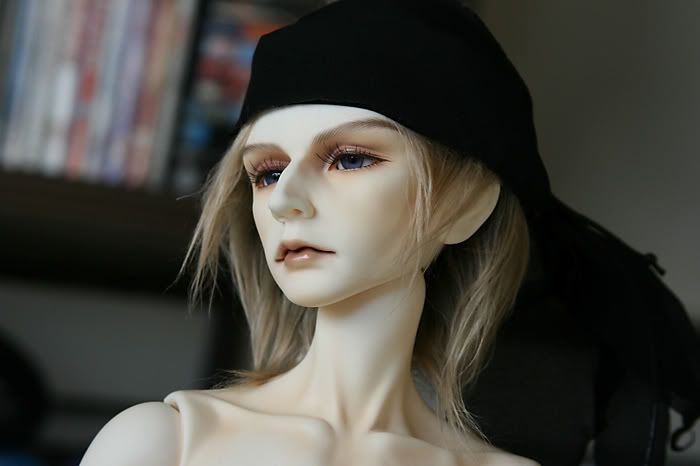 The other wig that came with him.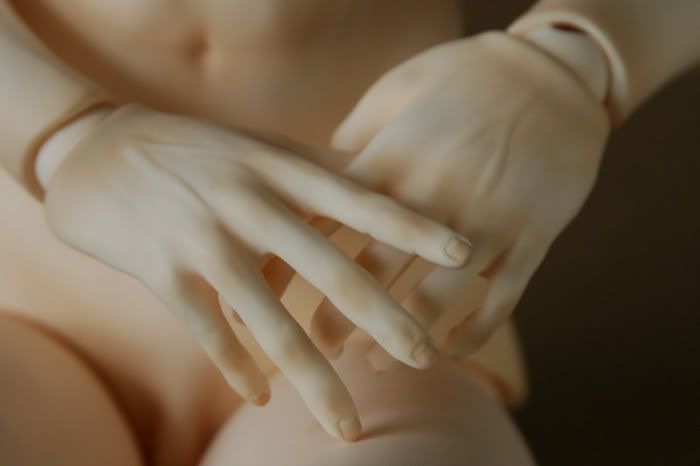 A close-up to show the detail of his finger nails.
I hope you enjoyed the pictures. I've really enjoyed getting to know Dominik. There will be more pictures of him soon.
Dom: With clothes…I hope!
Credits:
clothes by Dollmore and Cheery Doll
shoes by Magic Tailor UK
wig and jewelry by Iplehouse