Recently, I had a doll that came home and then left about two months later. Meet Mano: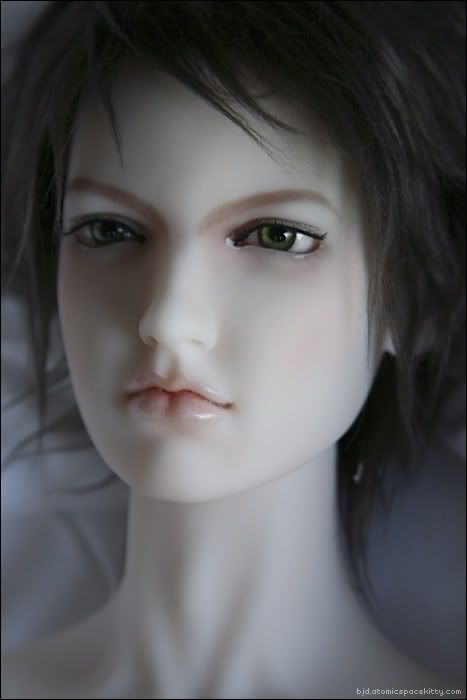 I just could not bond with him, unfortunately. It was actually a relief to ship him off a couple of weeks ago to his new home. Initially, when I first saw him back in July, I fell in love with his prototype pictures. However, I have since learned a very important lesson—if a brand new doll isn't a limited edition, wait until the first batch ships and see what he/she looks like in owner pictures. That's when you'll be able to make a more informed choice as to if that doll is something you think you'd like. I totally bought him on a whim. Not a good idea!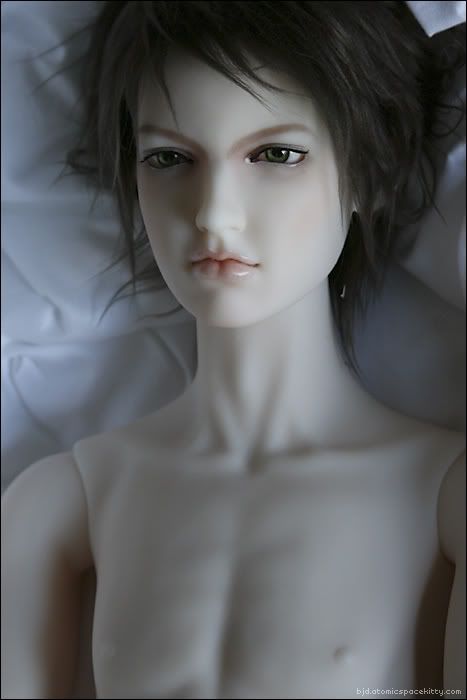 I also realized that I'm not a huge fan of pinky white french resin, which was the skintone I had chosen for him. It's a pretty, delicate color, but prone to yellowing faster than other resins (the material that most BJDs are made of).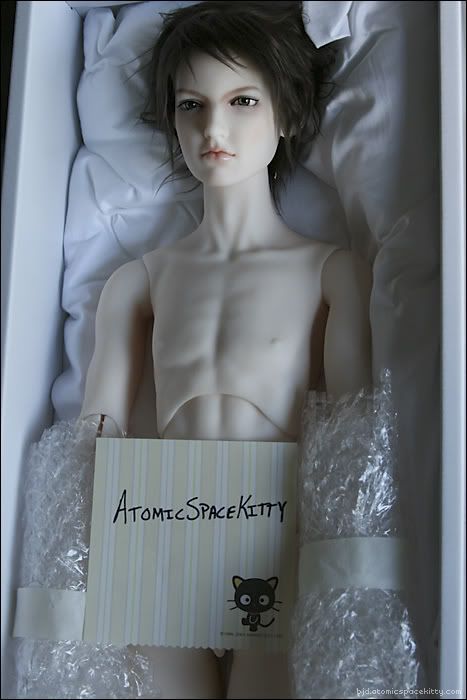 Also, his chest bugged me. The pectoral muscles seemed too long and his chest, overall, just seemed too skinny.
Although, I swear, this doll model continues to haunt me. He has recently been released in a beautiful tan skintone and with a new "sexy muscle chest". Gah! Aren't those sculpted muscles insane? Once again, I'm floored by him. I wonder if, with the right face-up (i.e. demphisized, zero-gloss lips; archy brows; hollowed out cheeks), this guy could be Jason?
No! I mustn't allow myself to think of that. I can't afford another doll right now. Mano's lips are too big anyway, right? Right?!